3-axis robot use precautions
With the development and level of industrial automation, equipment is constantly being updated. With the rapid development of these years, large or medium-sized injection molding plants have replaced mechanical equipment with robots instead of manual operations, while 3-axis robot The addition of the injection molding plant makes the production level higher and more efficient. Although many people use 3-axis robot, these 3-axis robot are still dangerous, so be aware of its movements and safety before operating. The following is a brief overview of the safety precautions for the use of 3-axis robot by the robot manufacturer:
1. When the external power supply is abnormal, the control system will be faulty. In order to make all the systems work safely, it is necessary to set the safety circuit outside the control system.
2. It is necessary to understand the contents of this manual before installation, wiring, operation, and protection. It is also necessary to be familiar with the mechanical, electronic knowledge and all relevant safety precautions when using.
3. Install on flame retardant materials such as metal and keep away from combustibles.
4. It is necessary to ground when using.
5. Wiring work must be carried out by a professional electrician.
Although the above-mentioned 3-axis robot is easy to use and can bring great benefits to the factory, it must be operated in strict accordance with the corresponding instructions, so that it can truly achieve cost savings and efficiency for the factory. Create more and better value, if you want to know more about the 3-axis robot, please come to consult!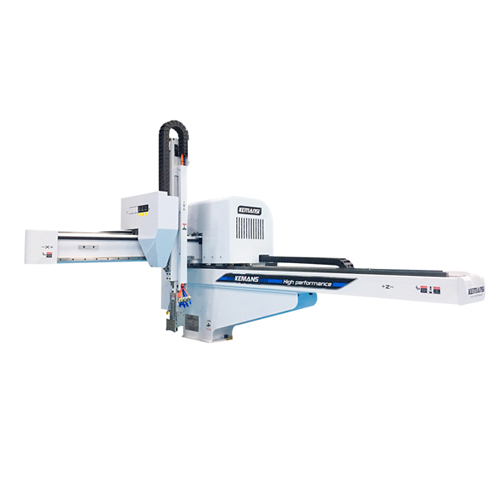 Please feel free to give your inquiry in the form below.
We will reply you in 24 hours.